According to a 2011 Ernst & Young study, Maine has the USA's lowest tax burden on new investment. The table below identifies the 10 states with the highest and lowest effective tax rates for the types of new capital investments being made in the U.S.
As explained in detail in this report, the business tax burdens include all major state and local taxes imposed on business activities associated with new capital investments including: Income and franchise taxes on profits (including gross receipts taxes); real and personal property taxes; and sales taxes on business input purchases.
The types of mobile capital investments analyzed include: headquarters facilities; research and development facilities; office and call center facilities; durable manufacturing facilities; and non-durable manufacturing facilities.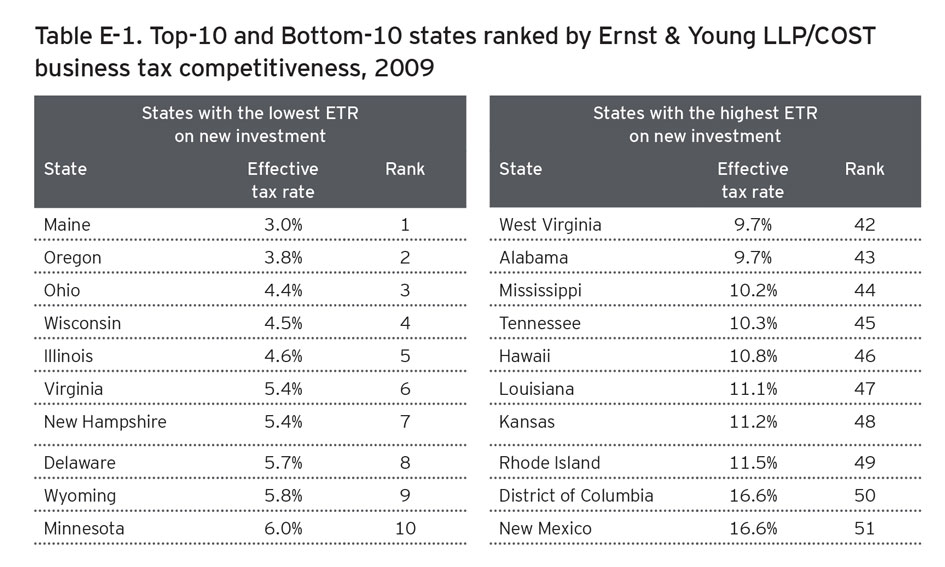 Click here to reference the study: http://gpedc.org/wp-content/uploads/2013/04/demo-Tax_Study.pdf